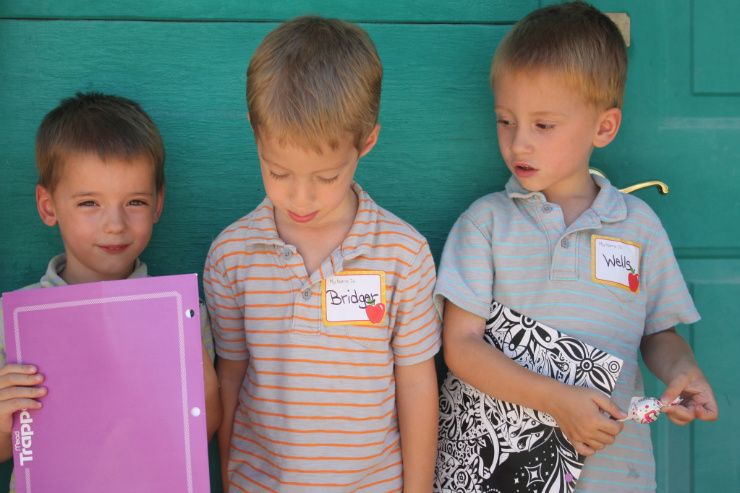 Miss Violeta is having a hard time telling the boys apart.
I had the worst but best feeling in my heart
when I left them for their first day of preschool. Can't wait to see what transpires this year. I am so glad that I still get them all to myself for "Field Trip Fridays". What I am really wondering is if this is it for me. When you have a grouping of kids in 2 years they just seem to leave really, really fast. Still wondering what it would be like to have just one baby..hmmmm.
They are so stinkin' cute.