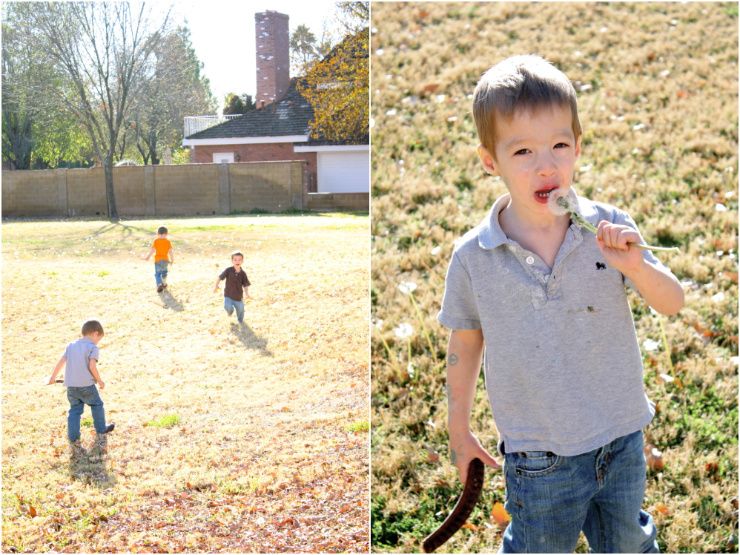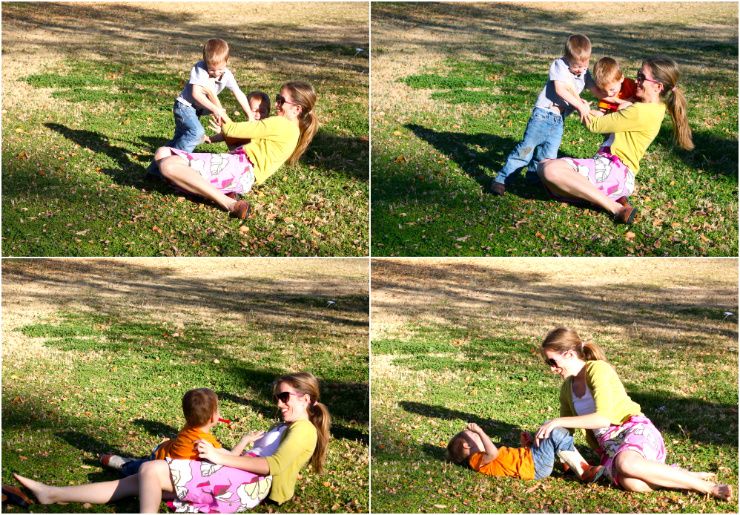 One of my kids goes to the beat of his own drum and I love how I sort of captured that on my camera. He's kind of off doing his own business while everyone else is hanging out...like pushing a stroller like a crazy man all around the field. For us this field is sort of magical because whenever we go on walks the kids get out and have to pick the dandelions or just run around chasing each other and it is a great time to stop and observe these sweet children in action. I will forever have images of their laughs, happiness, and sunshine on their little bodies ingrained upon my memory all courtesy of this field.
********
I went to parent teacher conference yesterday to talk with the girls teacher. Right after I walked in I apologized to the teacher for getting the times mixed up and subsequently arriving a little late. She just looked at me and said, "I just don't know how you even do it". I almost started to cry because on the way over my heart felt heavy with the thoughts that I wasn't doing a good enough job. I maintained but told Mrs. Stradling that I could certainly be doing things to improve. She just looked at me and said, "Don't beat yourself up because you are doing a great job". I wonder why that is such a constant battle with so many Moms. What is good enough anyway?
********
Today I decided that good enough would mean that even though the house was a mess that I would take the time to at least go for a walk with the boys while the girls were away. No errands, no naps but just some good old fashioned play time. I then decided that I am good enough at something and that something was liking to be with my kids. Sometimes that is what matters most...your kids knowing that you like to be with them. From here on out I mostly focusing on the things that I am good at and hoping that only those quick glances at what I am not good enough at will be just enough to make me want to keep getting better without being so darn hard on myself.
NOTE: Lately the boys have been obsessed with their boots and they are not taking their mattress off their bed as much as they used to.